Posted In ASA, ASA Announcements, ASA In The News, ASA Resources, Daytime Provision, Uncategorized
A CLIENT'S ACCOUNT
Pauline was supported by Adults Supporting Adults (ASA) following a 10 month wait for new housing and was supported to move home and settle in to her new community.
ASA Day Time Providers helped Pauline to attend appointments, collate evidence to support the housing transfer request together with arranging for old bills to be cancelled and set up new utilities.
Since Pauline moved she has described her health as much improved both mentally and physically.
Pauline said "the ASA Day Time Providers did over and above to help me and are very passionate about what they do. They have helped me get my pride and motivation back. I'm thinking about cooking again and haven't cooked for years".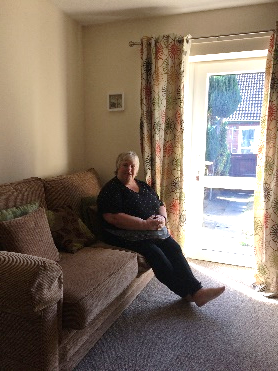 Adults Supporting Adults are a Sleaford based 'not for profit' charity who have been providing services for people of Lincolnshire for nearly 30 years.
If you think that you could either benefit from our services or are interested in working for Adults Supporting Adults then please call us on 01529 416270.